Regular price
Sale price
£24.00 GBP
Unit price
per
Sale
Sold out
In New Plastic Free (Potato Starch) Bottle!!!!!
Digestive enzymes are biological catalysts produced in the body (i.e. in the gastrointestinal tract and pancreas) which break down food into its basic components so that our bodies can absorb the nutrients they require to build and maintain cells, tissues and organs.
Cyto-Zyme is a high potency, digestive enzyme complex
Cyto-Zyme provides a broad spectrum of plant-sourced enzymes, which digest protein, fat, fibre, dairy, sugars and carbohydrates
The plant-sourced enzymes in Cyto-Zyme are bromelain, lipase, protease, amylase, papain, lactase and cellulase
We have chosen enzymes that are largely resistant to degradation by hydrochloric acid from the stomach, so they may easily reach the small intestine where most digestion takes place
Equally, these enzymes are active in a wide range of pH to allow for individual variations
A small amount of hydrochloric acid is included. Hydrochloric acid is produced in the stomach to provide an acidic environment for the digestion of food. People may have low levels of hydrochloric acid for a number of reasons
Ingredients – Bromelain, lipase, protease, amylase, betaine hydrochloride, papain, cellulase trichoderma, lactase, HPMC (vegetable cellulose, capsule shell)
Please Be Aware – This product is not recommended for children under 12 years old, pregnant or lactating women. DO NOT TAKE IF PEPTIC ULCERS ARE PRESENT OR SUSPECTED. Do not use if there is a hiatus hernia or any inflammation of the digestive tract. Do not remove contents from the capsule.
Share
View full details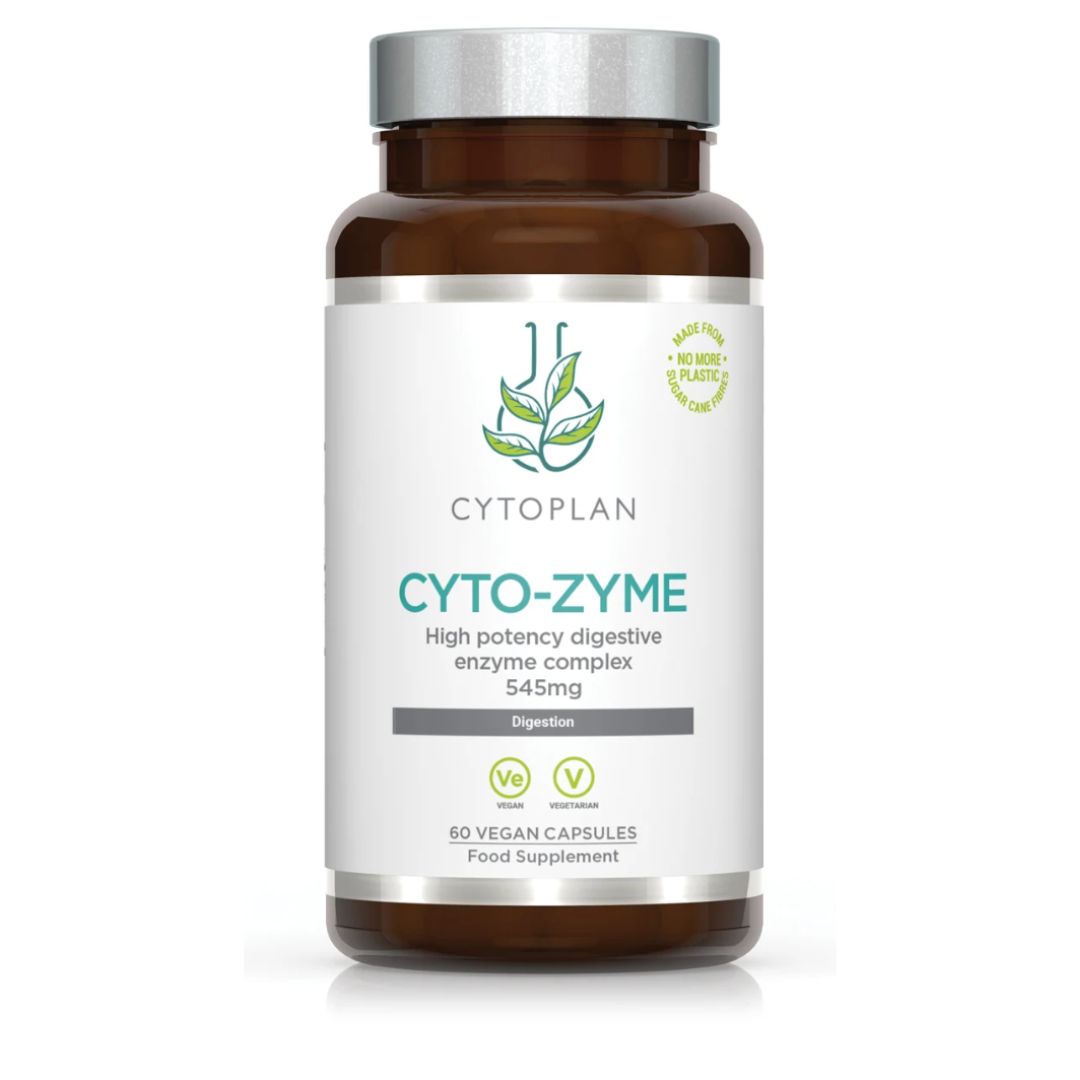 Want 10% Off Your First Order?!?
Join our Naturally You Weekly Mailing list to get your disound code today