Regular price
Sale price
£6.50 GBP
Unit price
per
Sale
Sold out
We Love Sea Moss!!!!
Sea moss is still one of my most highly respected super foods, packed full of nutrients and capable to nourishing, protecting and restoring balance and health in so many systems in our body.  It's still something I recommend to almost every client I work with and I've seen the difference in clients who commit to consuming it daily. 
I know that almost all sea moss is nutrient rich and beneficial to your health, but the cleaner and more natural the conditions it's grown in, the better. 
The golden sea moss i've been selling ( and loving), is ocean farmed, which means it's grown in the ocean along ropes and picks up all the nutrients from the movement of the sea as it grows in the warm tropical waters of St Lucia. 
Now I'm happy to announce i also have the purple wild crafted St Lucian Sea moss, which actually grows on the rocks at the bottom of the sea and draws it's nutrients from the sea water and sea bed. 
It's purple colour also indicates it may have even more phytonutrients than it's already brilliant golden relative. 
The dried moss is prepared in the same way as the golden moss and all the instructions can be found here and you get an info sheet with each order, include directions to make the gel and recipes for smoothies and a face mask. 
You can buy 50g of the Purple Wildcrafted St Lucian Sea Moss for just £8.50 here NOW 
(50g makes about 24 rounded tablespoons and it's recommended to take about 1-2tbsp a day)
There are various types of sea moss on the market, at this time I am selling:
Golden Ocean Farmed Eucheuma Cottinil
& Purple WIldcrafted Purple Eucheuma Cottinil
Both from St Lucia
Once soaked and turned into a gel, Sea Moss can be used to add nutrients to fruit smoothies, nut milks and ice creams, it's also used as a thickening and gelling agent to make vegan cheesecakes, mouses and other desserts .
It is a naturally occurring source of iodine, collagen, fibre and it is rich in vitamins, minerals, particularly potassium chloride.
The late great Dr Sebi spoke on several occasions about the health benefits of sea moss due to the 92 nutrients found within it.
How To Make Sea Moss Gel
1. Soak the dry moss in plenty of water for 4-24hrs then rinse 3-4 times and drain.
2. You should end up with approx 3 & 1/2 cups of sea moss. Put this in a pan with 4 & 1/2 cups of boiling water and simmer for 10mins with the lid off and stirring occasionally.
3. Let the mixture cool for a while, then pour all the contents into a blender and blend into a thick, smooth gel.
4. Pour into a glass jar and once cooled in the fridge you'll have a thick sea moss gel you can keep in the fridge for up to 3wks. You can also pour the gel into ice cube trays and freeze for 3mths
This should produce about 28 rounded tablespoons of gel and it's generally recommended to take 1-2 spoons a day.
5. You can blend this gel with coconut milk, a spoon of your favourite nut or seed butter (tahini, almond butter etc), 2tbps of soaked chia seeds, mixed spice, banana (plus a sweetener like honey or maple syrup) into a yummy smoothie. Or you can add it to a fruit or green smoothie for a nutrient boost.
Share
View full details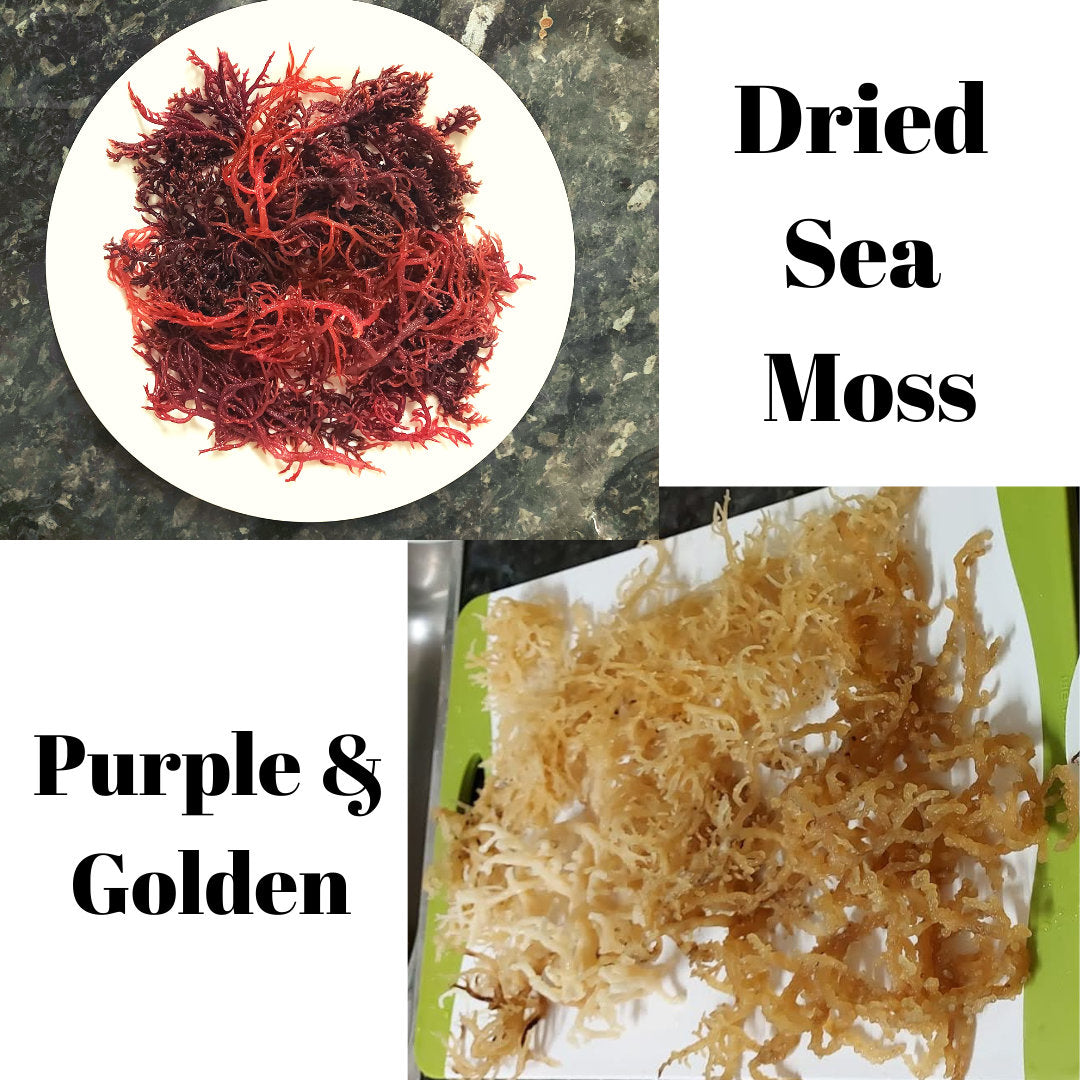 Want 10% Off Your First Order?!?
Join our Naturally You Weekly Mailing list to get your disound code today