Regular price
Sale price
£7.00 GBP
Unit price
per
Sale
Sold out
This magically nourishing herb, based on traditional uses can:
Boost nutrient levels as it's packed with  many vitamins & minerals inc iron, calcium, potassium & vitamins A, C K and many B vitamins
Relieve hayfever symptoms
Help reduce inflammation
Be nourishing to pregnant and breastfeeding mothers
Be used as a natural diuretic
Help control blood pressure and blood sugar level and more
It's also beneficial to replace many of the nutrients lost during heavy long periods, especially iron, and help to reverse nutrient deficiency in nutrients like calcium which often accompany womb health challenges.
Ingredients: 100% nettle loose herb, unbleached plastic free tea bag
Suggested Use: Place 1 bag into 300mls hot water , stir and steep for 3-5 mins. Remove bag and place in another 300mls of hot water, stir and steep for 5-7mins to make second cup.
To use later, after first use, store in fridge covered in water for up to 12hrs, then place in 300mls boiling water, stir well and steep for 5-7mins.
Suggested Dosage: Drink 2 cups a day, 4 week supply
Share
View full details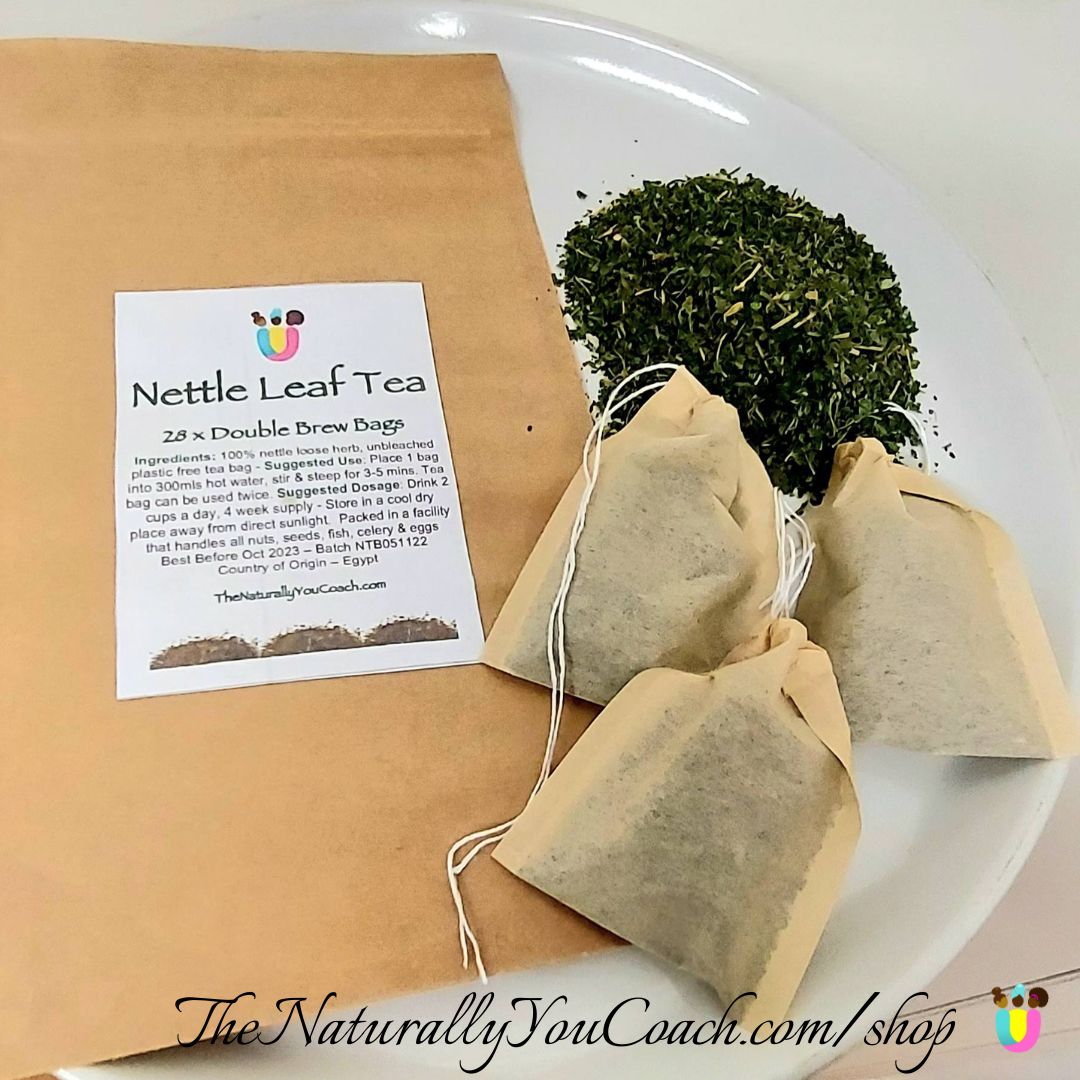 Want 10% Off Your First Order?!?
Join our Naturally You Weekly Mailing list to get your disound code today