Regular price
Sale price
£12.00 GBP
Unit price
per
Sale
Sold out
Who is Optibac Every Day for​?
Friendly bacteria supplement for those wanting to take a high quality, daily good bacteria supplement. An easy, sugar-free alternative to yoghurts and yoghurt drinks.
Key benefits
Each capsule contains 5 billion live cultures + 88mg of Fructooligosaccharide (FOS) fibres and the billions count is guaranteed until end of expiry
Bestselling supplement containing 6 different friendly bacteria strains from the Lactobacillus, Bifidobacterium and Lactococcus genera
Scientifically proven to pass through stomach acidity and survive to reach the gut
Complements your natural gut bacteria
Every Day is a synbiotic supplement, which means it combines live cultures and Fructooligosaccharide (FOS) fibres
Easy-to-take capsule
Recommended for daily use
No refrigeration required
Suitable for: vegetarians, women during pregnancy and gluten free for those with coeliac disease or an intolerance
Suitable from 1 year onwards. For those unable to swallow capsules open and mix contents with cool food/drinks
No added sugars
Free from artificial flavourings or colourings that may be found in other food & drinks containing live cultures
We've reduced the plastic in this packaging by 96%. We no longer use plastic containers
From the UK's most trusted & recommended brand of friendly bacteria supplements. As determined in an independent survey of 1000 British women+.
Suggested use: 1 a day in the evening with water
Share
View full details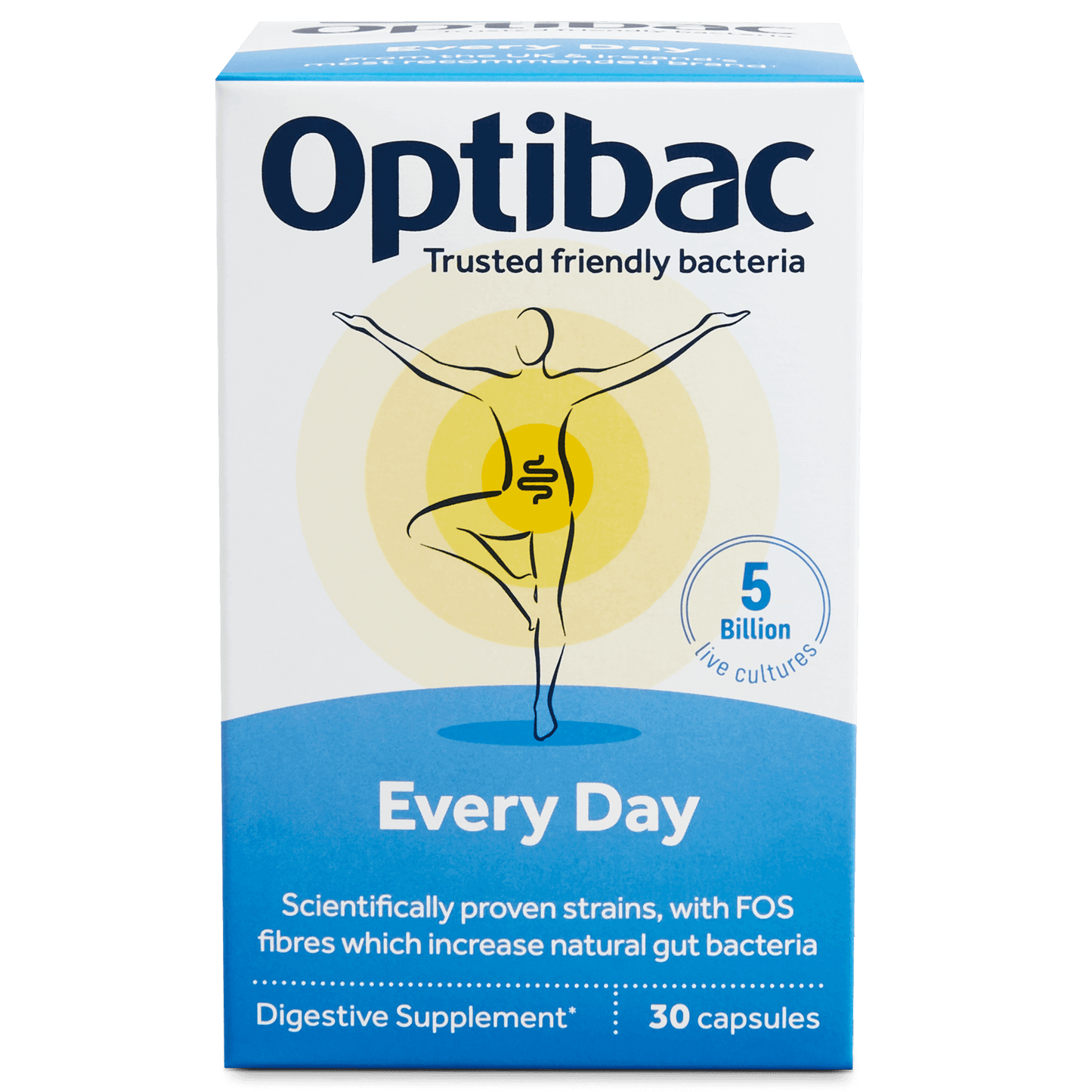 Want 10% Off Your First Order?!?
Join our Naturally You Weekly Mailing list to get your disound code today