Regular price
Sale price
£19.00 GBP
Unit price
per
Sale
Sold out
Friendly bacteria for women
Key benefits
A specialist supplement – specifically designed for the vaginal microbiome not the gut
Quality, multi-strain formula – containing the world-renowned combination of Lactobacillus rhamnosus GR-1® & Lactobacillus reuteri RC-14®, and now also with Lactobacillus paracasei F-19®
Highly researched – backed by over 25 studies and 30 years of research showing safety and quality
Clinically proven – to survive to reach the vagina
A more natural option – contains strains natural to the vaginal tract and supports natural PH levels
Easy to take – a small oral capsule for daily use.  Can be taken alone or alongside other supplements like cranberry, natural anti-bacterials and anti-fungals
Greener packaging – no longer in plastic containers unlike supplements from other brands
Highly recommended – from the UK's most trusted & recommended brand of friendly bacteria supplements. As determined in an independent survey of 1000 British women+.
Recommended use
For best results take 1 capsule daily, preferably with breakfast
May be increased to 2 capsules per day if desired or professionally directed.
Do not exceed recommended daily dosage.
For those unable to swallow capsules, open and mix contents into cool food/drinks.
Can be taken intensively or on an ongoing basis (daily).
For Women can safely be taken alongside other supplements in the Optibac Probiotics range.
Suitable from 4 years onwards
Storage instructions
For best results, do not remove desiccant sachet from the glass jar and close lid firmly after each use.
Store in a cool, dry place below 25°C and out of direct sunlight. For maximum potency, can be refrigerated after opening.


Ingredients
Maltodextrin (natural source); Live cultures: Lactobacillus paracasei F-19®, Lactobacillus reuteri RC-14®, Lactobacillus rhamnosus GR-1®; vegetarian capsule: hydroxypropyl methylcellulose; stabiliser: microcrystalline cellulose; anti-caking agent: vegetable magnesium stearate
Each capsule guarantees 2.5 billion live cultures.
Suitability
Vegetarian
Vegan
No dairy
Suitable during pregnancy
Suitable during breastfeeding
Suitable in menopause
Gluten free
Yeast free
Soy free
GMO free
No added sugars
Free from artificial flavourings, colourings and preservatives
No chemicals and parabens
Optibac Probiotics For Women Customer questions
All questions answered by probiotic experts Dr Kate Stephens PhD (Food and Microbial Sciences) BSc(Hons) Medical Microbiology and Kerry Beeson BSc (Nut. Med.) Nutritional Therapist.
Is Optibac Probiotics For Women no dairy and vegan?
Yes, For Women is a no dairy and vegan supplement. This means it's one of the best live cultures for women with lactose intolerance or a milk allergy.
What are live cultures for women?
For most health issues, gender isn't a consideration in friendly bacteria research, so you don't need to worry about this when choosing your supplement. However, there are several friendly bacteria strains that have been researched specifically in people with vaginas, such as Lactobacillus reuteri RC-14®* and Lactobacillus rhamnosus GR-1®*, and Lactobacillus paracasei F-19®, which can be found in Optibac Probiotics For Women. These have been specifically researched in women and for survival to the vagina. Otherwise, live cultures are not gender-specific and can be taken by anyone who feels they may benefit.
Why are friendly bacteria for women good?
Friendly bacteria for women are particularly good for the support of the vaginal flora, even when taken orally1. A healthy vagina typically contains strains of Lactobacilli bacteria which produce lactic acid, hydrogen peroxide and other substances, all of which help to keep the pH balance in the vagina at an optimum pH of 4.5 (slightly acidic).
How do I choose the best friendly bacteria for women?
The best women's live cultures supplements contain strains which have been specifically researched in women, and where the billions count is based on the dosages used in gold standard clinical trials. Optibac Probiotics For Women contains 2.5 billion live cultures per capsule – and strains in this product have been used in numerous research studies2-4  in which a standard dose of one to two capsules per day was utilised.
How long does it take for women's live cultures to work?
Even when taken orally, strains in Optibac Probiotics For Women have been proven to reach the vagina alive. Research suggests that they can reach the vaginal tract in 3-4 days and begin to colonise, and they have been shown in clinical trials5 to be present in the vagina after just one week.
When is the best time to take friendly bacteria for women?
Even though live cultures produce lactic acid and prefer a slightly acidic environment, getting through the harsh stomach environment can be challenging for these delicate live cultures. Ideally, it's best to take your friendly bacteria supplement at mealtimes (specifically breakfast time), as the stomach's gastric acidity is naturally at pH 4 or above, and the food further helps to buffer the acid, and assist the passage of the live cultures into the gut. However, if you forget to take them with breakfast, just take with another meal or snack.
How long should I take a friendly bacteria supplement for women for?
This really depends on your circumstances and response to the friendly bacteria. Optibac Probiotics For Women comes in three different sizes, one of which is a seven-day intensive course during which two capsules are taken over seven consecutive days for occasional support; however, most women love the confidence that taking daily vaginal live cultures can provide. Optibac Probiotics For Women is safe and recommended for long-term daily use.
Are women's friendly bacteria safe during pregnancy?
It is perfectly safe to take Optibac Probiotics For Women during pregnancy; however, pregnant women may like to consider taking our specific pregnancy supplement, Pregnancy, which contains strains researched specifically in pregnant women.
Who exactly can take this supplement?
It's for anyone who feels they can benefit. This supplement is designed to complement the natural vaginal flora and whilst called For Women, we acknowledge it may also be appropriate and helpful for trans men or non binary people. Please contact us if unsure which supplement to take – we're here to help!
Safety
Live cultures are not recommended for those with serious medical conditions e.g. those who are severely immunosuppressed, have pancreatitis, are in the ICU, have melaena, have a central venous catheter, short bowel syndrome, or patients with open wounds following major surgery; unless under a doctor's care. Keep out of reach of children.
This is a food supplement and is not intended to prevent, treat or diagnose any medical conditions. Probiotic supplements should not be used as a substitute for a healthy diet and lifestyle. If you are taking any medications or have a serious medical condition, consult a doctor before use. Optibac Probiotics supplements will not cause dependency and may be used on an ongoing basis.
References
1. Morelli L, Zonenenschain D, Del Piano M, Cognein P. Utilization of the intestinal tract as a delivery system for urogenital probiotics. J Clin Gastroenterol. 2004;38(6 Suppl). doi:10.1097/01.mcg.0000128938.32835.98
2. Martinez RCR, Franceschini SA, Patta MC, et al. Improved treatment of vulvovaginal candidiasis with flXXXXXXole plus probiotic Lactobacillus rhamnosus GR-1 and Lactobacillus reuteri RC-14. Lett Appl Microbiol. 2009;48(3):269-274. doi:10.1111/j.1472-765X.2008.02477.x
3. Martinez RCR, Franceschini SA, Patta MC, et al. Improved cure of bacterial vaginosis with single dose of tiXXXXXole (2 g), Lactobacillus rhamnosus GR-1, and Lactobacillus reuteri RC-14: A randomized, double-blind, placebo-controlled trial. Can J Microbiol. 2009;55(2):133-138. doi:10.1139/W08-102
4. Beerepoot MAJ, Ter Riet G, Nys S, et al. Lactobacilli vs antibiotics to prevent urinary tract infections: A randomized, double-blind, noninferiority trial in postmenopausal women. Arch Intern Med. 2012;172(9):704-712. doi:10.1001/archinternmed.2012.777
5. Anukam K.C. et al., (2006), 'Augmentation of antimicrobial met*******ole therapy of bacterial vaginosis with oral probiotic Lactobacillus rhamnosus GR-1 and Lactobacillus reuteri RC-14: randomized, double-blind, placebo controlled trial'. Microbes Infect. 8(6): 1450-4.
Share
View full details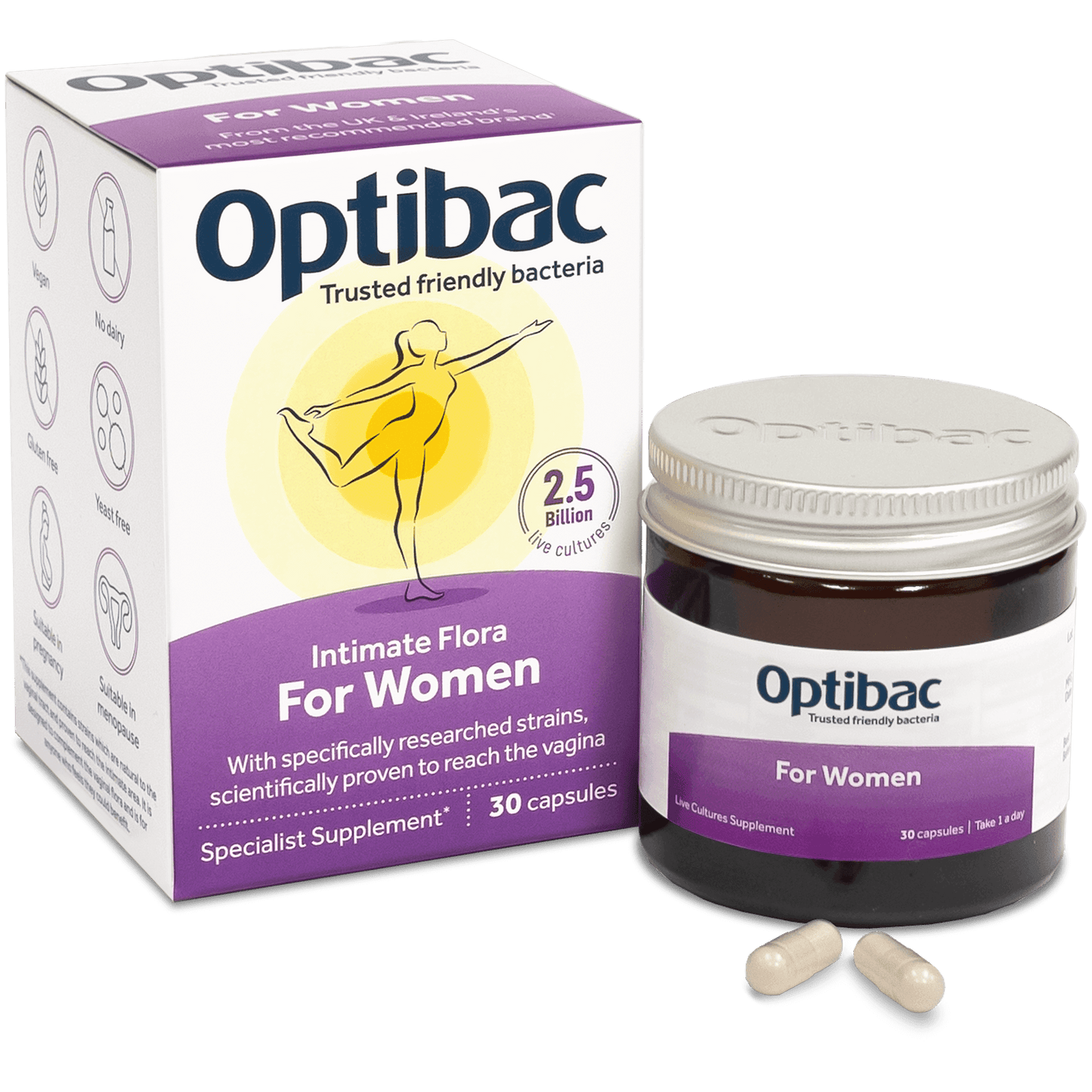 Want 10% Off Your First Order?!?
Join our Naturally You Weekly Mailing list to get your disound code today