Regular price
Sale price
£8.00 GBP
Unit price
per
Sale
Sold out
Pau D'Arco is a tree native to the Amazon rainforest and other tropical regions of South and Central America.
The bark of the tree has been used for generations in many ways and is said to be anti – cancer, anti–candida and anti-parasitic.
Other uses for Pau D'Arco include diabetes, ulcers, stomach inflammation (gastritis), liver ailments, asthma, bronchitis, joint pain, hernias, boils and wounds. Some people see Pau D'Arco as a "tonic and blood builder." It is also used to treat anemia.
I routinely drink this tea during my cleanses
Share
View full details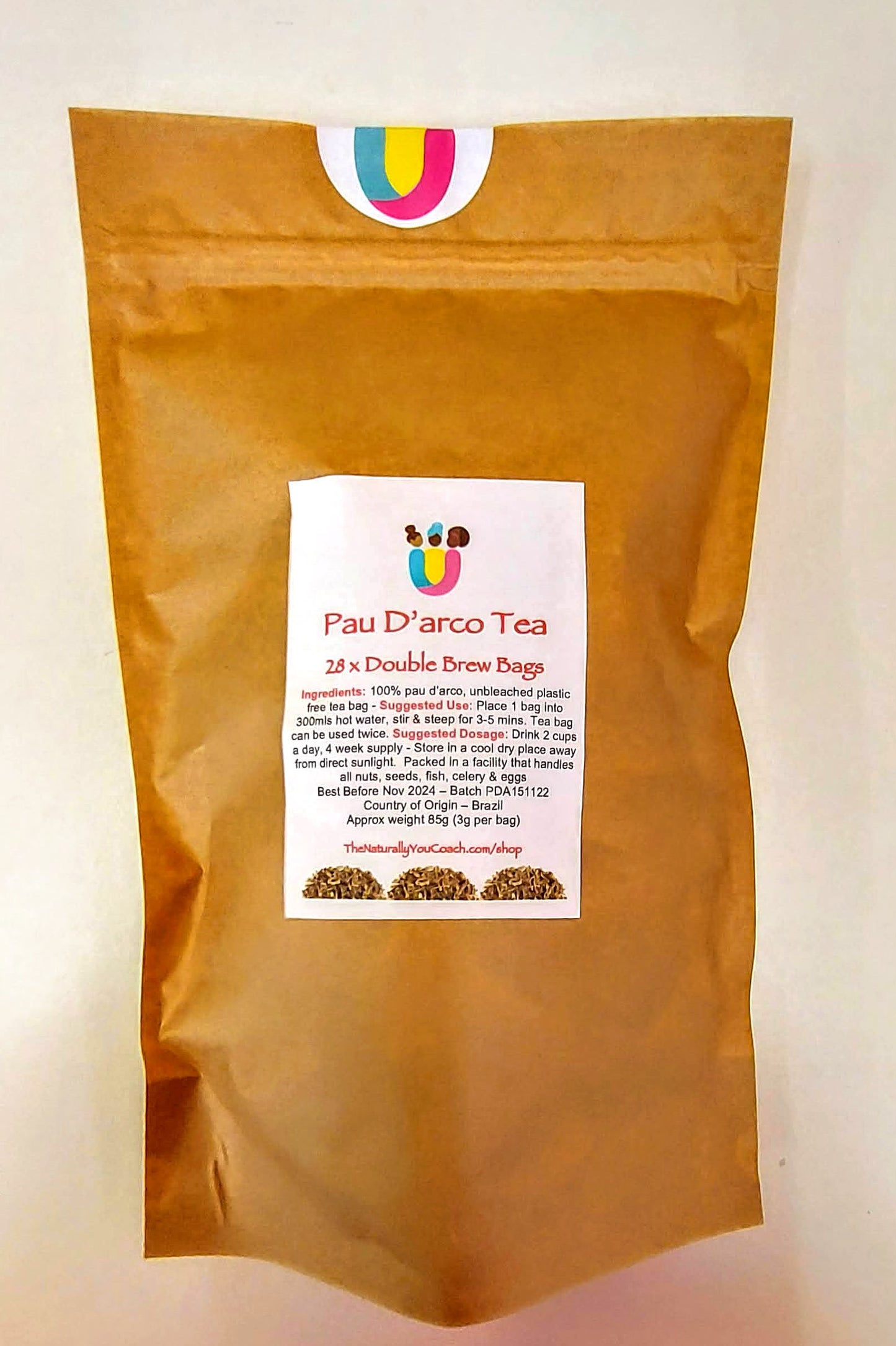 Want 10% Off Your First Order?!?
Join our Naturally You Weekly Mailing list to get your disound code today