Regular price
Sale price
£9.00 GBP
Unit price
per
Sale
Sold out
!!!Now available in 60 & 126 capsule pack sizes!!!
***A gentle but effective herbal blend to nourish and support normal womb function***
These pure filled herbal capsule, fill no fillers or additives, contain a combination of:
Agnus Castus - (Vitex agnus castus L) is a traditional herbal medicinal product used to help relieve premenstrual symptoms such as irritability, mood swings, breast tenderness, bloating and menstrual cramps, based on traditional use only.
Yarrow -This herb is particularly effective balance menstrual flow, by both lessening heavy menstrual flow or in stimulating the uterus to bring on menstruation in conditions like amenorrhea. It's antispasmodic and anti inflammatory effects help relieve menstrual cramps and it's positive effect on circulation, makes it useful in helping reduce symptoms of PCOD, endometriosis and other forms of pelvic congestion.
Nettle - This magically nourishing herb can help replace many of the nutrients lost during heavy long periods, especially iron, and help to reverse nutrient deficiency in nutrients like calcium which often accompany womb health challenges.
This is simple but effective combination, tried and tested over the years to help support womb health and reduce symptoms of PMS, especially when used along side and health diet, adequate hydration and regular physical exercise.
Suggested Use: You can with take 2 capsules once a day, swallowed with water between meals, or you can take 2 capsules a day for 3 weeks , then take one week off and do this for 3 months, A plan of how to take it will be included in your order. The 126 capsule pack has the right number of capsules for this 3 months method. Do Not Use while pregnant or breastfeeding.
Each capsule will provide on average: Agnus Castus 160mg, Yarrow 160mg & Nettle 80mg
Ingredients: Agnus Castus Powder (40%), yarrow powder (40%), nettle powder (20%), Vegetable cellulose capsule (hydroxypropyl methyl cellulose). - Suitable for vegetarians and vegans.
Store in a cool dry place away from direct sunlight - Keep out of reach of children -
Share
View full details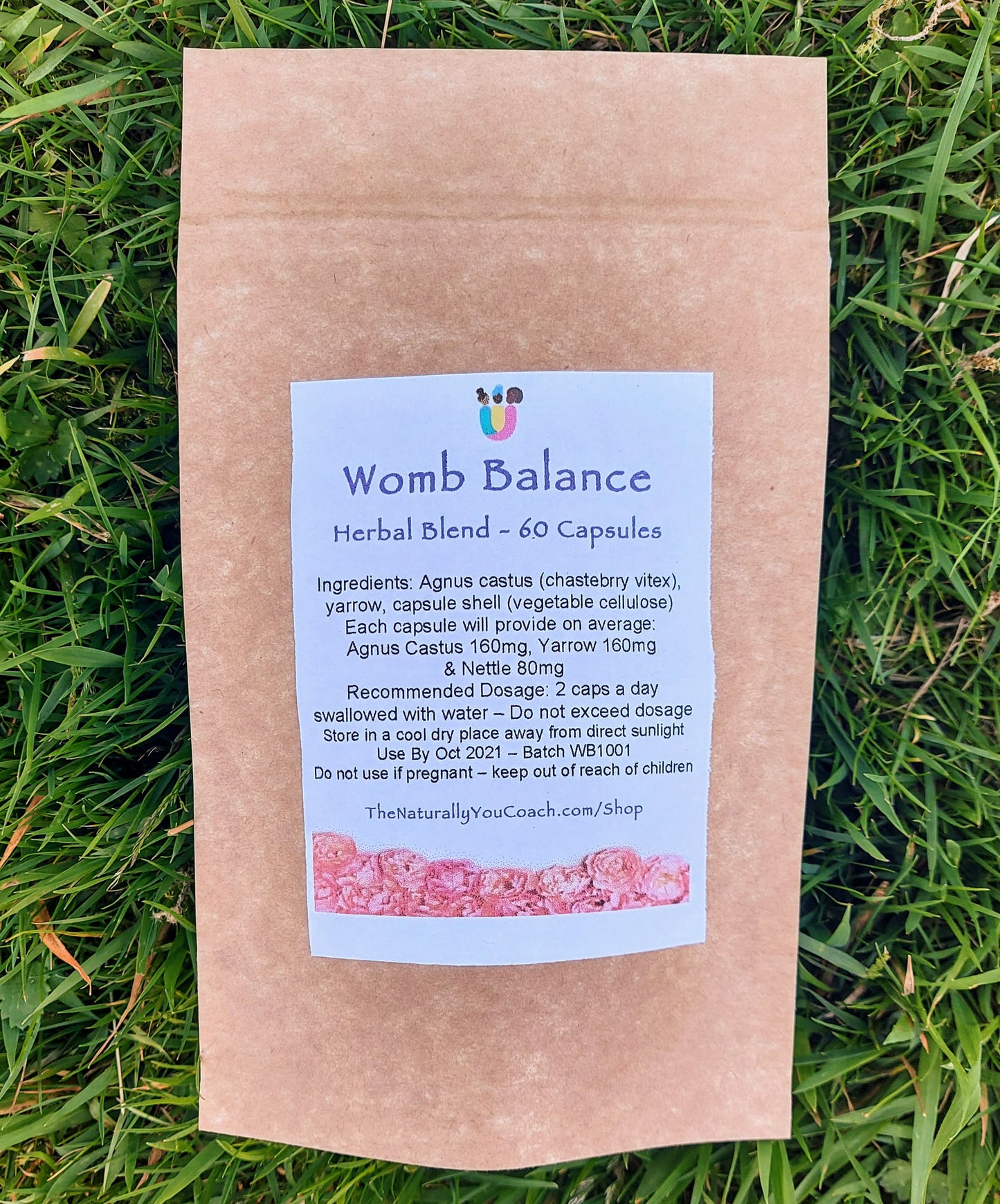 Want 10% Off Your First Order?!?
Join our Naturally You Weekly Mailing list to get your disound code today